Performing Arts Programs
that Change Lives
Neighborhood Music and Arts
was formed in 2006 to bring the transformative power of the performing arts to students in NYC and environs, by providing high quality music, theater and dance/movement programs. We enhance the lives of young people by inspiring students to explore their own talents.
Our growing roster of over 45 experienced teaching artists offer an array of music, theater and dance/movement programs. We also have professional performing groups for multi-cultural auditorium performances and lecture/demonstrations in many genres including blues, folk, Latin, jazz, and classical music, and a variety of theater & dance ensembles.
Click here to learn more about our programs

Program of the Month
Learning Violin at PS K179

We're highlighting our 4th year of violin programs with PS K179 in the Kennsington neighborhood of Brooklyn. PS K179 is an especially large school of over 900 students. We've been working with the 5th grade this year. Below is a picture of Shem Guibbory, violinist for the Metropolitan Opera, who donated a performance J. S. Bach's Chacone for solo violin, for the violin students.

Read more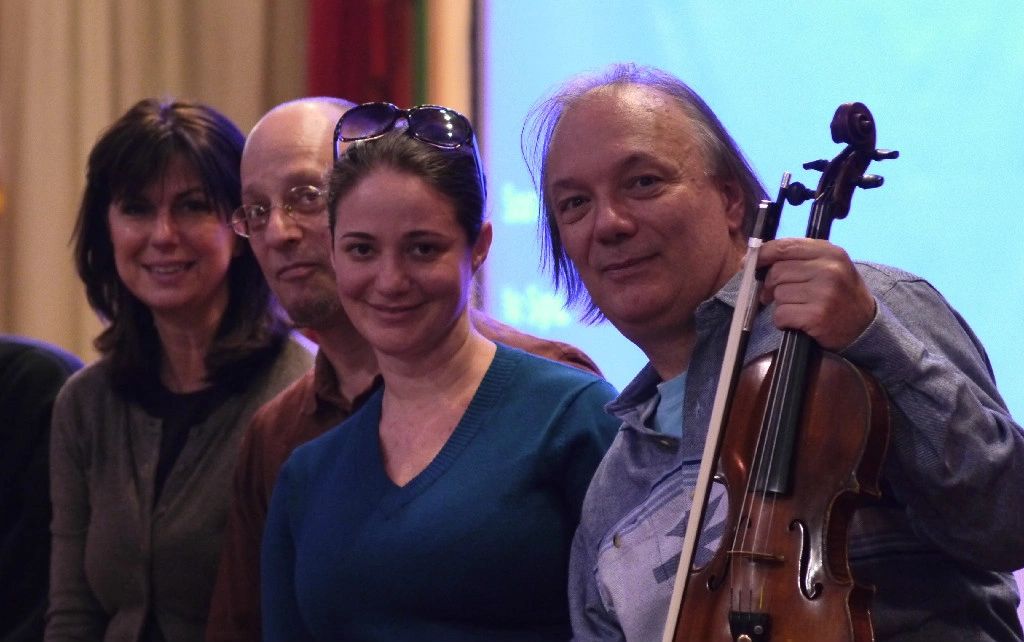 Shem Guibbory
Megan Berson, Toby Kasavan- Neighborhood Music and Arts
Principal Benadette Amato PS K179